Testimonials:
"RipFish helped with building an adaptable website with emphasis on conversion optimization so that we convert the highest percentage of our
fulfillment
prospects into customers."
From the Blog...
SEO Tips for Your Indiana Business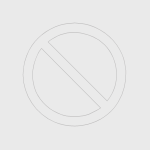 Search Engine Optimization — You've heard of it, but the explanation starts sounding like Greek after a few sentences. Fortunately, there are a few quick tips to help you maximize your website's search engine rankings. This means more visitors, more clicks, and more customers, and ensures you'll be riding the SEO Speedwagon (sorry). Google and […]
Read More...
Recent Work: